Door Blinds
With so much focus on window blinds and shades, sometimes the importance of covering your doors gets pushed aside. Blinds for patio doors and sliding glass doors are just as important as window shades. The best sliding door blinds or shades offer additional insulation, sun control, and privacy. But that doesn't mean you have to settle for the first door blinds you find. Covering your doors with shades will give you all those benefits in addition to adding more style and modernity to your home.
Because you do have so many options for door blinds, here's a truncated list to get you started. Can it get any easier than this?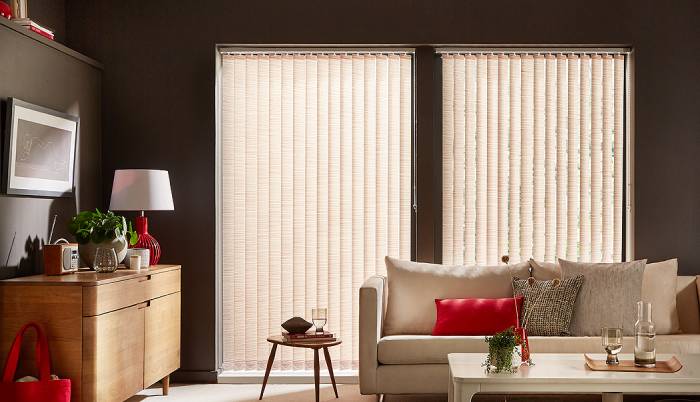 Vertical Blinds for Doors
---
Vertical door blinds are the most common coverings for doors, but don't think of them as ordinary. Long past are the days when you only had one choice: stark white. SelectBlinds now offers a variety of colors, customized options, panel sizes, and textures. Choose between embossed faux wood, textured blinds, fabric, and verticals on a panel track. Make a statement by finding your own style of blinds for patio doors.
When ordering vertical window coverings, you can choose which side the wand or cord are on. Or, you can choose to go entirely cordless, increasing safety for both your children and your pets. For a modern look, pick uniquely textured blinds for doors or even the woven paneled blinds. However, if you want a more traditional look, opt for smooth vertical-blinds, which still come in a variety of colors.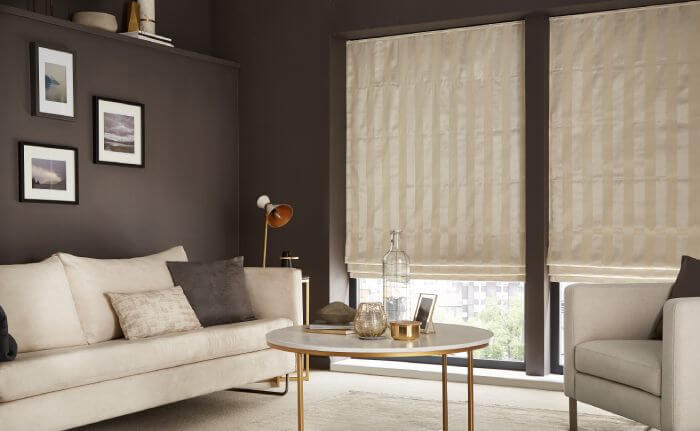 Roman Shades for Sliding Glass Doors
---
If you want a softer look for your doors rather than straight lines, Roman door shades are a great way to achieve that. With four fold options, including flat, European, classic, and hobbled, you can pick one that matches your style perfectly, all while keeping your décor fresh and modern.
These shades give the feel of drapery, but provide you with the ease of using traditional door coverings. You get style and functionality, all in one product. Many door shades come with top down/bottom up option and cordless options. Roman-shades are the most versatile window and door coverings out there. They come in a wide range of colors, patterns, and fabrics, allowing you to customize and personalize beyond simple door measurements.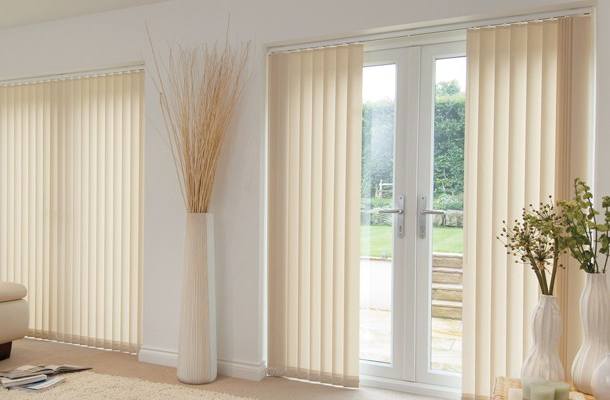 French Door Blinds
---
When it comes to horizontal blinds for doors, you can achieve a traditional, yet stylish look to your space. If you have French doors, you don't want to cover up their beauty and elegance with the wrong window covering. But if you want privacy, sun control, and insulation, you'll need to find a stylish solution. Thankfully, verticals aren't your only option anymore. SelectBlinds.com offers French door options that look great and still let you use the door the way it was intended, without obstructing the door handles or the door frame.